STEM grant renewal and center opening keep it front and center at SIU
November 27, 2018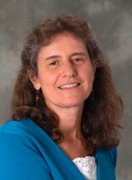 Emeritus Prof. Karen Renzaglia
Two recent, major developments will ensure SIU remains a leader in STEM education in the coming years.
First, the National Science Foundation approved another round of funding for a program that helps highly qualified teachers teach STEM subjects to junior high and high school students throughout the region. The NSF is providing a $2.2 million grant to continue its Robert Noyce Master Teacher Fellowship program at SIU. The latest grant raises to $4.5 million the amount SIU has received to help teachers more effectively present STEM courses – science, technology, engineering and mathematics – to students in Southern Illinois.
Second, the university's STEM Education Research Center officially moved into its home at Pulliam Hall this fall, in a space that has helped train science teachers for decades.
Built on success of earlier NSF programs
Karen Renzaglia, a now-retired professor of plant biology, secured the first round of NSF funding of $3.25 million for the professional development program in 2011. That initial SIU program, titled "A Community of Problem Solvers: Teachers Leading Problem-Based Learning in Southern Illinois," built a community of more than 40 regional teachers who conducted research in the Cache River wetlands, developing skills they subsequently took to their classrooms.
"Thousands of students were impacted by that effort," Renzaglia said.
This latest round of funding will fuel a project with a different focus, Renzaglia said, though the emphasis remains on further enhancing STEM education for regional students. The co-principal investigators include SIU experts in plant biology, zoology, teacher leadership, effective STEM pedagogy and sustainability and environmental science.
"This grant has five science contact areas that we will focus on: general sustainability, biodiversity, toxicology, climate change and energy," Renzaglia said. "We will recruit only 15 teachers to be master teacher leaders and will draw in many other aspiring teachers (undergraduates) and in-service teachers to participate and be led by our 15 teachers."
Renzaglia said the effort is important because it is aimed at transforming STEM education in the river region so that it is based locally on environmental issues that are easily applied to solving global problems.
"Teachers and students conduct research, thereby becoming scientists. The local focus provides context for the students to learn and develops ownership by addressing problems of importance in their lives," she said. "These experiences open up possibilities in regards to career aspirations and they develop critical thinking skills in the youth in our region."
Participating teachers will be trained in leadership as they guide fellow teachers and administrators toward educational reform.
SERC up and operating
The SERC, a research and public service unit, was created by SIU and its College of Science with the approval of the Illinois Board of Higher Education in July of 2014. It has been evolving and gaining strength ever since.
In response to the national call to improve science, technology, engineering and mathematics training for all students, SERC faculty and staff collaborate on STEM research and learning, said Harvey Henson, SERC interim director and assistant professor of curriculum and instruction, and a former assistant dean in the College of Science. They also focus on teaching and literacy, as well as preparing the next generation of STEM educators and professionals.
The SERC does not house specific academic programs, but graduate students and undergraduate students are employed through external grant and contract funding. While working there, the students can gain valuable experience in STEM education and research, as well as acquire other professional and academic skills.
Henson hopes the center will develop new grant initiatives while coordinating existing programs that enhance the undergraduate STEM experience. The interdisciplinary nature of the STEM will mean a variety of SIU students will use the center starting this semester.
Another goal is to continue building relationships with outside agencies, such as local school districts and the Illinois State Board of Education.